Berman Auto Group Welcomes David Wilson as Our New Social Media Intern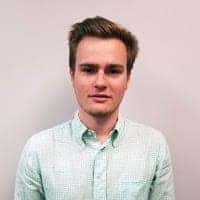 It is our pleasure to introduce David Wilson as our new social media intern starting May 2018. He will be assisting in managing our social media presence, community involvement initiatives, and web development under the supervision of Leah Garcia and Mike Acevedo.
He plans on graduating in Fall 2018 with a degree in Advertising and Public Relations at Loyola University Chicago. David is an avid follower of at the auto industry and hopes to someday work as an executive for a major carmaker. Post-grad plans include staying and working in Chicago, and continuing to pursue a career in the auto industry. Using communication skills he learned from doing many jobs at a large copier company, David wants to make himself a versatile member of the Berman team.
In his time at Berman Auto Group, David hopes to learn more about the digital marketing side of the dealership trade, experience meeting deadlines, and making connections around the industry.